Titletown Manufacturing can finish jobs beyond the capabilities of most machines
The CNC boring bar in Titletown Manufacturing's Green Bay, Wisconsin, shop represents a major step up in terms of the job types we can deliver for our customers. This high-horsepower machine can machine larger weldments and framework for parts well beyond the scope of traditional milling machines.
Our highly skilled machinists use the CNC boring bar for a wide range of parts. With a 55 x 70-inch rotating table, and 19.6 inches of spindle travel, this machine can easily accommodate parts 12 x 12 x 12 inches up to 60 x 72 x 200 inches. Because of its enhanced capabilities, we use the CNC boring bar for both high-production and low-production runs as needed.
Machining larger frames for assemblies is a common task for the CNC boring bar, along with larger main components for those assemblies. Weldments are an ideal fit for Titletown Manufacturing, as we can fabricate large weldments in house, then machine them to required tight tolerances on our CNC or manual boring bar.
CNC boring bar features removable guarding for extra-long parts
One of the major benefits of our CNC boring bar is its removable guarding. This allows our team to complete the end work on parts as long as 200 inches that otherwise would fall beyond the capabilities of our enclosed vertical milling machines and horizontal milling machines.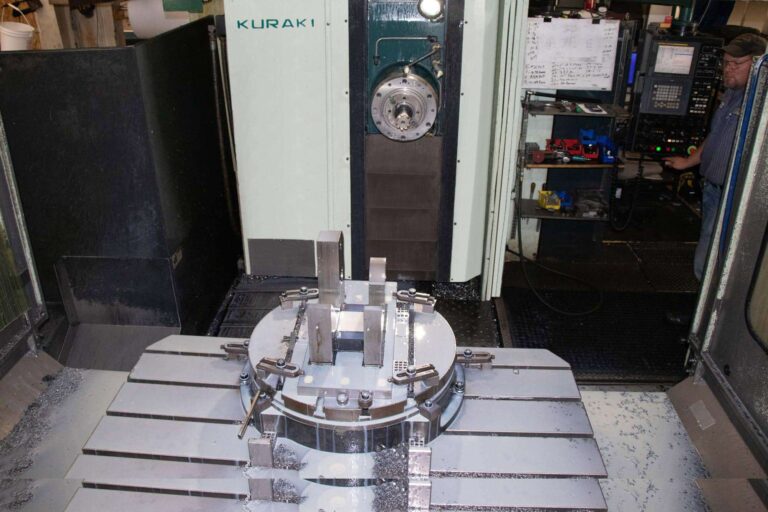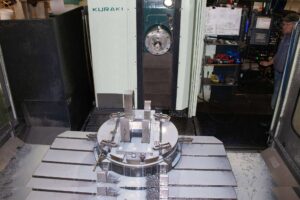 With tools large enough to produce 60-inch bores, the CNC boring bar can handle chip loads and other jobs that most machines can't handle. The added precision of CNC programming brings the tight tolerances typically found in smaller jobs to these larger projects.
We use the CNC boring bar for a wide range of jobs, including paper converting machinery, milling work on larger rolls, framework for reels used to hold the steel anchor cables for ships, motor brackets, and general assembly framework.
Are you a machinist or welder interested in a new challenge? Visit our website to inquire about job openings.
About Titletown Manufacturing, LLC
Titletown Manufacturing, LLC, is a trusted metal fabrication shop with over 60 years of experience in CNC machining, welding, grinding, assembly and reverse engineering for a wide range of industrial customers throughout the region. The company employs more than 30 people at its facility at 1252 Marine Street in Green Bay, Wisconsin.
For more information on how the CNC boring bar at Titletown Manufacturing can help your next project or to request a quote, please go to https://www.titletownmfg.com/or call 920-435-9074.
Tags: prototyping metal and plastic parts, cnc boring tool